SaaS sales 101
Article
SaaS sales 101: a beginner's guide to selling
Learn how the SaaS sales process works and how to work it.
Published September 14, 2020
Last updated September 21, 2021
The global software as a service (SaaS) market totaled $157 billion in 2020—more than double what it was in 2015 and nearly 12 times its 2010 size. The industry shows no signs of slowing down. By 2026, the SaaS market is expected to reach $307 billion.
That's a lot of SaaS sales. Who's driving those purchases? SaaS sales reps.
If you're coming from a more traditional sales background, transitioning to SaaS can be a tricky adjustment. Sales reps need to understand the unique SaaS sales process and the best techniques for guiding a prospect to a purchase and beyond.
What is SaaS sales?
SaaS sales is the process of selling web-based software. With SaaS software, a service provider hosts the application at a data center, and customers access it via the internet. This saves clients the cost of maintaining the hardware needed to run traditional software and gives providers a steady stream of subscription revenue.
Anyone new to the SaaS sales rep role must learn how to pitch, demonstrate, and answer questions about highly technical products. You'll also have to get used to a subscription-based business model that relies heavily on retaining customers and upselling existing accounts. And because most SaaS products are significant investments, you'll have to adjust to a long sales cycle.
The 5 stages of the SaaS sales funnel
SaaS buyers typically need a fair amount of convincing before converting since software is often expensive. To guide a prospect, you need to recognize what stage of the buyer's journey they're at and how you can nudge them to the next step.
Awareness
The buyer's journey begins when a person first learns about your product. SaaS companies often try to get on a consumer's radar through inbound marketing methods, such as social media and gated content.
SaaS sales reps can also spread brand awareness by contacting potential leads. Cold calling, email outreach, and free trial offers are all common ways of reaching buyers for the first time.
Interest
This is the moment a buyer actually becomes curious about your product. The instant a promising lead interacts with your marketing signifies interest. That could be downloading a PDF from your site or visiting a certain landing page.
If the interest is sufficiently high, the lead could become a marketing qualified lead (MQL) and get referred to a sales rep. For example, signing up for a free trial of your product automatically qualifies someone as an MQL.
Your job at this stage is to stoke a prospect's interest by educating them about your brand. You'll need a deep knowledge of your product and its competitors, and full command of common FAQs.
Evaluation
A prospect enters the evaluation stage when they're actively considering a purchase. Nudge them in the right direction by answering any questions they have and addressing their unique pain points.
Show the prospect how your product can solve their needs with a private demonstration or a relevant case study. Be prepared to respond to objections they may have about the price or capability of the software. You need to know going into the negotiation if you're willing to offer a discount, and what other options—like a lower subscription tier—you might suggest first.
Engagement
The prospect is close to making a purchase, but they still need a bit more time to mull it over. At this stage, it's critical that you keep them engaged.
Keep talking to the prospect and asking questions to keep the relationship alive. If they go silent, don't wait too long to send a follow-up email or make another call. The SaaS market is competitive, and there's a good chance they're entertaining other offers.
Purchase
Finally—you've reached the moment when the prospect says yes, and the deal is done. While this may be the final stage of the buyer's journey, it's not the end of the road for SaaS sales reps.
SaaS companies rely heavily on retention. They require a relatively steady (if not growing) recurring revenue since new sales take a long time to complete and can be hard to come by. After the purchase, continue to nurture client relationships to minimize churn.
An example of the 5-stage SaaS sales funnel
Just to make the process a little less abstract, here's an example of how the sales funnel might play out for a company that provides customer support software—we'll call them "Company X" ("Company Z" might be too on the nose…)
Awareness: An eCommerce store's Senior Manager of Customer Support learns about a customer experience webinar being hosted by Company X.
Interest: Impressed, she visits the Company X website and reads about their software. Interested, she downloads a free demo. A sales rep at Company X is notified the moment the free trial begins, and he quickly sends her an email introducing himself and offering to help her set up the software.
Evaluation: The prospect has been testing out the software for a few days, but hasn't made up her mind. She agrees to get on a call with the sales rep so he can answer a few questions she has about the service.
Engagement: The trial period is coming to a close, but no deal has been made. The sales rep emails the prospect to remind her that the demo is expiring, then emails her again when she doesn't respond within two days.
Purchase: The prospect finally gets back to the sales rep to express her company's interest in the software. They set up a meeting with some of the company's other stakeholders and hammer out the details of the agreement.
Even after the deal's done, the rep will want to stay in touch with the customer and keep an eye out for potential cross sell vs upsell further down the road. The best SaaS businesses are able to expand by holding onto old customers while also winning new ones.
6 sales techniques to convert more SaaS leads
Understanding the process is the first step, and mastering it is the second (considerably longer) step. Here are some tips and tricks to get you started qualifying, engaging, and converting prospects.
1. Know the product inside and out
Be prepared for technical questions—you're going to get a lot of them! Talk to your company's product marketers and spend time using the software so you're aware of new add-ons and feature rollouts.
And if you're facing especially challenging questions from a lead, don't be afraid to call for backup. It's not uncommon to bring engineers or product managers into SaaS sales meetings to help land a deal.
2. Be persistent
Be extremely dogged in your pursuit of prospects. A TOPO study found that it takes 18 or more phone calls to connect with a potential buyer.
Most SaaS sales reps make dozens of calls a day. The fewer answers you get, the more discouraging it feels. But don't let that stop you. If you consistently reach out to leads, you'll eventually see engagement.
3. Set up an email drip campaign
To nurture leads, consider sending an email drip campaign to people who have expressed interest in your business. These campaigns tend to drive click-through rates and keep prospects from forgetting about you.
You might set up a drip campaign for people who download your company's ebook. After the download, the person receives six weeks of educational emails about your product.
Or, build a drip campaign for people who sign up for a free trial. These campaigns should provide prospects with resources that can help them get the most value out of your product.
4. Call prospects as soon as they sign up
Signing up for a free trial is the biggest indicator that someone's interested in your product. Call within the first five minutes of their sign-up to make a friendly introduction. Thank them for their interest, and offer to answer any questions they have. The faster you call, the more likely you are to get them on the phone.
Calling right away gives you the opportunity to offer a live setup call. Offering that sort of personalized support right out of the gate is a great way to convert leads.
5. Offer short product demos
Qualify and research your lead before offering them a product demonstration. You need to understand how your product will specifically help them before you can show off its benefits. Keep one-on-one demos short—around 15 minutes or so—to respect prospects' time, and leave plenty of room for questions.
Sales reps who have many engaged prospects sometimes offer "one-to-many" demos. These are like a webinar, but for a small group of similar buyers. "One-to-many" demos are good for prospects who want an overview of the product but don't want to speak directly with a sales rep.
6. Identify upsell opportunities
In the world of SaaS, a successful sale lays the groundwork for future sales. Once a customer makes a purchase, continue to check in on them to gauge when they might be ready for an upgrade.
With SaaS products, you can analyze customer behavior to identify upselling opportunities. For example, you might check to see if a customer is getting close to their account usage limits. If they are, reach out to ask if they're interested in an expanded plan.
Subscription services take time to become successful, so be patient. Focusing on building relationships with existing customers is crucial in the early stages of any SaaS business.
Zendesk Sell: A tool to streamline your SaaS sales process
A sales CRM makes each part of the SaaS sales process run smoother and faster. With Zendesk Sell, you can automatically generate leads and reach out regularly with email automation. You're also able to track every prospect as you push them through the SaaS sales funnel and stay on top of all your customer conversations and relationships.
Looking for an organized way to routinely engage with prospects and clients? Start a free trial today.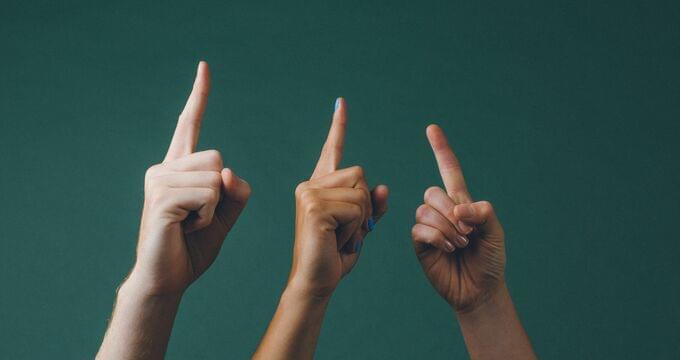 3 keys to unlocking a measurable sales pipeline
Learn how to effectively build, maintain, and optimize your sales pipeline.