Change management process
Article
7 steps of a successful change management process
What are the steps for change management? Learn the stages and steps in the change management process.
Published April 12, 2020
Last updated November 9, 2021
With evolving technology and rising customer expectations as the byproduct, businesses need to be agile and accept change. Change is hard, but it's something we all have to do. This is where the change management process comes in.
At its core, a change management strategy is about helping people through change, whether you're restructuring leadership, rolling out new software, or adjusting strategies that are no longer profitable. It's something that companies often overlook, but if their people aren't invested in a change—or at least willing to try it—the change is doomed to fail. The goal is to support, equip, and prepare your employees for managing change so you don't have to expose your customers to what's happening behind the scenes. Read on to learn the stages of change management—and how to build a change process that sets up your organization for success.
What is the change management process
A change management process describes the stages that take your organization from its current state—the technologies, structures, tools, values, and expectations that teams are already familiar with—to the unfamiliar, future state to which you need to go.
What are the steps for change management?
It's important to have a process in place that clearly lays out the stages of change management to ensure the change goes smoothly. If employee satisfaction and productivity dive during a change, that can negatively impact customer experience and company performance.
"How an organization manages change impacts employee retention and engagement, which in turn impacts customer satisfaction and ultimately organizational performance," said David Lewin, the Neil H. Jacoby Professor of Management, Human Resources and Organizational Behavior at the UCLA Anderson School of Management.
The 3 stages of change:
Stage 1: Unfreeze old values
Stage 2: Execute change with new tools and training
Stage 3: Refreeze and reinforce the change to make it stick
David pointed to one well-known framework that's helpful for understanding the overall stages of change management and its impact on the organization—Kurt Lewin's change management model (a relative of David's). "Change management starts with unfreezing old values, introducing new values, and trying to freeze those new values," said Lewin.
Stage 1: Unfreeze

Change management starts with making your teams aware of what needs to change or "unfreezing" the current state of your business. People often experience resistance to change, so this stage is essential to getting the buy-in needed to execute the change and preparing teams for the new status quo.

Stage 2: Change

During the transition stage, people explore and execute the change. Even if employees have the knowledge on how to change and tools that give them the ability to execute new processes, moving into the unknown is uncomfortable. Organizational change management is often described using a change curve shaped as an upside-down bell, and this stage is the low point in the curve, where there is the most disorder.

Stage 3: Refreeze

"Refreeze" describes the stage where the change curve starts to go back up as the new tools, technology, and behaviors start to stick and become a part of day-to-day business. Change leaders reinforce the change, ensuring that even if people don't like the change, they continue to incorporate it.
"How an organization manages change impacts employee retention and engagement, which in turn impacts customer satisfaction and ultimately organizational performance." David Lewin, Professor of Management Human Resources and Organizational Behavior
7 critical steps in the change management process
Data from Prosci's Best Practices in Change Management report shows that organizations with "excellent" change management are six times more likely to deliver on KPIs than those with "poor" change management. Even simple improvements to your change management steps can make a difference—Prosci data also indicated that when organizations improve their change management from "poor" to "fair," they are 30 percent more likely to meet objectives.
There are two levels to handling organizational change effectively. Your employees have to respond to the change directly, and the company has to provide the right tools, systems, and technology to equip them to do their jobs well. While the process will vary depending on the type of change you're implementing, successful change starts by taking a few key steps at both levels.
1. Interview stakeholders and think of employees as customers, too
Your stakeholders serve as a change advisory board. To kick off your change initiative, your change management team should interview stakeholders to get buy-in, assess goals, and determine the impact the change will have on the people in your organization—your internal customers.
Just like customer experience teams consider how to improve the customer journey through things like personalized messaging and self-service content, change leaders consider the employee journey and work to empower employees with the support and tools they need during a change.
For example, from a bird's eye view, a merger and acquisition changes organizational goals and structure. For individual employees, this might mean adjusted job descriptions, such as agents having to change their schedules to prioritize updating documentation and in-product messaging, and though it's often necessary, it's not something employees always welcome.
Your change management team should also assess how the change will impact groups outside of your organization. For instance, if you're executing IT service management (ITSM) and rely on software that's maintained externally, vendors should approve changes in addition to service owners and business relationship managers.
2. Focus on communication
Effective communication is vital to a successful change management process and a reflection of your company's culture during a stressful time. Here are some suggestions:
3. Leverage technology in your training plan
Training plans enable change leaders and direct managers to prepare teams to make the change, ensuring employees have the knowledge on how to change and the ability to do so smoothly.
Technology, like your internal knowledge base, can help effectively coordinate training to internal customers. Similar to how external customers can benefit from self-service content, internal customers will appreciate having a central location where they can access videos or articles on new applications and changing processes. But this is only effective if you have your finger on the pulse of your employee audience. Here are some pointers:
4. Assess the technical side of the change
You'll want to prepare your organization for the technical side of the change management process, too. Naturally, your infrastructure needs to adapt as your business changes, grows, and becomes more complex. Consider the following:
5. Lean on AI and automation to destress the process
AI and automation can serve as your first line of defense when your employees reach out for support. During a change, IT and HR teams often receive a spike in internal customer requests. Some companies deploy an AI-powered bot that directs employees to relevant knowledge base articles to allow internal agents to spend time on higher-stakes issues, and enable internal customers to get help fast, whenever they need it.
Leaning into automation can also help. For instance, OpenTable set up workflows that automatically route internal customer requests to the IT agent with the most expertise in that problem area, which can destress the change process.
6. Foster a feedback loop and fill in the gaps
Open up a method for two-way communication with stakeholders and impacted teams and act on insights. Do this from the start of the process—don't wait for feedback until the end, when you might have to undo entire processes to fill in the gaps.
Employee satisfaction surveys and focus groups can help change leaders uncover hurdles or misunderstandings in communications they can remedy before they turn into actual problems. Follow up to show employees they're heard, such as a presentation on survey results, or it can be demotivating. If your employees feel like they are a part of the change, they'll be less likely to resist it.
7. Celebrate and reinforce the change
While you should collect feedback and evaluate your progress along the way, the final step in the change management process is to reflect on the project holistically. Celebrate successes and identify what you can improve for next time, whether that's better communication or the percentage of emergency changes your IT team handled during the project.
Even when teams adjust to the new normal, continue to collect feedback to ensure the change freezes and that people don't fall back into their old ways.
Adjusting the change process for rapid change
During a crisis, the change curve is more volatile because there is a greater sense of uncertainty and urgency as change occurs more frequently and employees must execute new processes and behaviors rapidly.
"In traditional change, we have more time to understand how people will feel and be impacted by the change. It allows us to plan better for managing them through the change curve," said Dana Otto, senior manager, change management, Zendesk. "In a crisis, we don't have the advantage of planning prior to the change. We have to plan and support teams while the change is already happening."
While communicating the reason behind the change upfront, assessing how the change impacts different teams, and collecting feedback are imperative for change in a crisis, you may need to adjust some of the steps in the traditional change process while others might no longer be possible, such as having the luxury to plan through communications in advance. Here are a few tips:
Whether you're managing a crisis, introducing a new enterprise technology, or experiencing hyper-growth, change is hard. The silver lining to the process is that change breeds innovation, and we often see ourselves working together in new and exciting ways.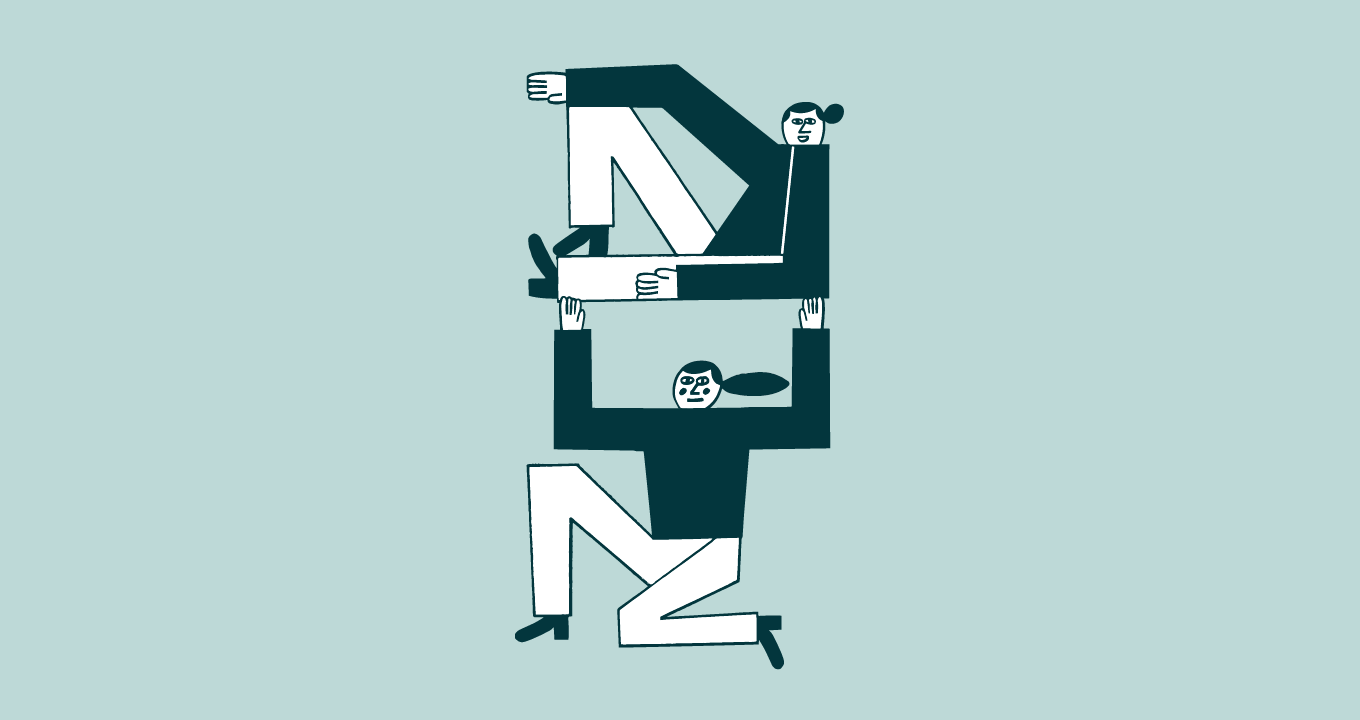 A good employee experience is the backbone of good customer experience
These universal best practices can help any company take good care of its workforce.