Sales Pipeline Software
Sales pipeline software: the complete guide
Maximize your process with profit-boosting sales pipeline software
A guide to the best pipeline software
When you're trying to hit your goals, it's best to have an organized and repeatable process for conducting selling activities. That's what a sales pipeline is for. But a pipeline has to do more than just exist to be truly useful, which is why SaaS providers have digitized the maintenance of their processes for maximum ease of use and efficiency.
In this comprehensive guide, we'll go over the software platforms for operating your sales pipeline for ultimate benefits. And touch on some of the best pieces of software currently available for streamlining your pipeline workflow.
What is sales pipeline software?
Sales pipeline software is a digital tool for organizing your selling process so you can close more deals and grow your business faster. It's a way of visualizing all of the opportunities currently in your selling cycle. Letting you know what steps need to be taken in order to move them closer to purchasing.
It's often a feature included in CRM software. The functions of sales tracking are closely tied with those of customer relationship management. There are several sales software tools that are used in the process of building and maintaining selling stages.
Like contact management software for storing contact details, and lead management systems for generating and nurturing leads. With those key functionalities, as well as other features we'll discuss later, sales pipeline CRM software serves to shorten your selling cycle. So you can convert more leads into customers and boost your profits.
Why do you need pipeline management software?
Your sales pipeline is a great tool for keeping your selling process organized. It is possible to have a functional sales pipeline tracker without using software. But keeping all of your data up-to-date and organized using spreadsheets is a time-consuming, error-prone task. Not to mention, it would present numerous opportunities for human error, which could easily translate into lost revenue.
Pipeline management software lets you track your selling opportunities with much less stress and effort than trying to do it manually. That's important not only for your bottom line, but for the strength and productivity of your team.
What does sales pipeline software do?
Pipeline software is a tool for streamlining your process. You can close more deals in a shorter period of time than you would by simply using spreadsheets. It's almost like a board game in which you lay out the board according to the rules you've made yourself. Then you move the pieces—or in this case, the customers—along the path from start to finish.
It's obviously more complex than a simple board game, but the idea is very similar. At any time you can view your board to get an idea of how many players there are, how close they are to the finish line, and what steps you need to take to help them get there. Pipeline software does this by giving users the ability to do the following actions:
Set up the stages of your sales process: Every business has a unique sales process. The six main stages of the selling process are prospecting, lead qualification, demos/meetings, proposal, negotiation, and closing. As you continue researching sales pipeline software, you'll find that selling stages go by many different names. But the ideas are the same. You can typically personalize the stage name to call them whatever you wish. Additionally, not every sales cycle is going to contain every single step. Your software should allow you to personalize your views by letting you set up the stages as your individual business has already aligned them. Fill your steps into a premade sales pipeline template, or create one from scratch.
Track activities: Once your pipeline is populated with leads, you can begin tracking your actions to keep moving leads toward conversion. Schedule meetings, demos, phone calls, and follow-ups, and send proposals and other important documents right from your platform. Your pipeline software should give you an easy way of viewing exactly what actions have already been taken, and which are still left to do.
Monitor your progress: As your leads move from one stage to the next, you can always check your metrics to make sure you're on track to hitting your goals. With real time reporting, pipeline software automatically calculates your average conversion rate. That way you know when to enter new leads into your pipeline so you don't risk hitting a dry spell.
Automate repetitive tasks: Certain actions will always be better handled by humans. But there are other tasks, like sending follow-up emails or scheduling meetings, that can easily be performed by sales force automation features. Many pipeline software systems will let you set automations with triggered actions. That allows you to manage more leads in your pipeline and close more deals.
What are the features of pipeline management software?
Lead Management: Generate, qualify, score, and nurture leads, so you can better prioritize which leads to spend your efforts on based on who is most likely to purchase.
Analytics & Reporting: Get up-to-date metrics and CRM sales pipeline reports so your teams and managers know where you stand in relation to meeting your quotas. Track and monitor metrics like new opportunities gained, leads qualified, conversions, win rate, average order value, and more.
Opportunity Management: Track opportunities and quickly access information that will better help you connect with the best qualified leads. Know who to pursue and who to let fall by the wayside so your efforts are focused on the highest value opportunities.
Integrations: Connect your software with the other sales app currently used by your company, including email, social media, document and contract management applications, and more. Integrations help reduce time wasted switching between browsers or reformatting documents for sharing.
Contact Management: Quickly store and access up-to-date contact details for your leads, so you can reach out easily via email, phone, or other preferred channels.
Automations: Cut down on the amount of time reps spend on tasks like scheduling meetings, sending follow-up emails, and data entry, by setting up triggered actions that let your software perform tasks automatically.
Templates: If you don't know how to build a sales pipeline, many platforms offer premade templates. Build sleek and easy-to-use pipelines using templates that are predesigned for maximum efficiency, so you don't have to start from scratch.
What are the benefits of sales pipeline management software?
Without a streamlined method of viewing your pipeline, you risk missing opportunities and falling short of quotas. With the right software, however, you can set your business up for better conversion rates and a shorter selling cycle. Here are some of the benefits you stand to gain by outfitting your team with a sturdy pipeline management system:
Monitor progress in real time: When reps and managers are able to see exactly how many deals they're working on, they're better able to keep a consistent rate of workflow, see where the bottlenecks are happening, and correct any activities that are causing problems.
Improved forecasting: Without accurate forecasting, growing your business would be a total guessing game. Having a neatly organized sales pipeline tracker gives your whole organization a more accurate view of the profits you stand to gain. Then you can make better informed decisions when it comes to planning for growth.
Increased revenue: When your process is organized and easy to implement, your team is able to handle more leads in their pipeline, which translates into higher profits. Sales pipeline software allows you to increase the volume of leads by reducing the amount of time reps have to spend on administrative and organizational tasks. That way they can project and meet higher goals.
Eliminate mundane tasks: With sales force automation features, teams save tons of times by getting rid of repetitive administrative tasks. This makes room for more leads. And also saves massive headaches that can result from having to perform the same tasks over and over again. As an additional bonus, automation helps prevent human errors. That means your data and activities are more accurate and up-to-date than they would be if a personal were handling those tasks.
The important thing to remember is that a pipeline management tool won't automatically result in more revenue if your process is a mess to begin with. But if you're careful about implementing CRM best practices, sales pipeline software can have a huge impact on your bottom line.
What are the types of sales pipeline software?
There are three types of sales pipeline software that a company can invest in, depending on their individual needs and IT capabilities:
Open-source: Open-source software (OSS) is software that is freely available to users who wish to modify its source code to fit their exact needs. OSS sales pipeline software is typically easy and inexpensive to set up and integrate, but will likely require extra plugins and add-ons later on.
On-premise: This one-time purchase gets you the software and license to be operated on site, and is typically personalized to fit the exact needs of your company. This type of software is usually more expensive than other kinds of pipeline software, but also offers greater security.
Software as a service (Saas): These pipeline tools are cloud-based solutions that have monthly or yearly subscription costs. They typically offer live support, and don't require serious regular maintenance.
What are the latest trends of sales pipeline management software?
Mobile access: With more businesses operating remotely and outside sales teams working on the road, having this information on your mobile device is quickly becoming a necessity. Many vendors are now offering mobile capabilities for iOS and Android devices. Teams can have their sales pipeline management CRM system everywhere they go, even when they're off the grid.
All-in-one SaaS sales platforms: More vendors are starting to bundle their digital tools onto one platform, so users can reap benefits across the board. Nowadays it isn't hard to find SaaS providers that offer CRM, pipeline tracking, training, marketing, and customer service tools all on one platform.
Social media integrations: While some customers still prefer to communicate via phone and email, many people today prefer to use social media message and outreach. Social media integrations allow software users to connect to their customers' preferred channels, so they don't risk missing opportunities for marketing and lead generation.
What is the best sales pipeline software?
Zendesk Sell




Pipedrive




Salesmate




Freshsales




Zoho CRM



Insightly




HubSpot CRM




Keap




Nutshell




Copper



Zendesk Sell is a user-friendly and powerful CRM sales tool for tracking your leads and cutting down on tedious tasks. Streamline your pipeline management, easily calculate your win rate, and customize your process to make it a perfect fit for your business. Zendesk lets you take a deep dive into the inner workings of your pipeline. You can pinpoint exactly what activities are responsible for wins and losses, letting you shorten your sales cycle and hit quotas sooner.
Plus, there are robust analytics and automatic pipeline report generation features. So Zendesk users can closely monitor their metrics to see if they're on track to meet their goals. Identify where leads are getting lost, and refine your sales process to reduce your churn rate. Zendesk also offers sleek and user-friendly power dialer software, so reaching out to leads is as simple as clicking a button. Best of all, Zendesk's interface is easy on the eye, so moving leads from one stage to the next is fast and headache-free.
Features
Contact management
Collaboration tools
Lead segmentation
Referral tracking
Email tracking
Social media integration
2. Pipedrive
Pipedrive tracks complex sales processes. It allows users to categorize deals by sales stage, so they can get a clear overall view of where their prospects stand. The statistics tool reveals the health of your pipeline. Users can easily determine which stages need improvement, and users can apply filters to view specific areas.
Pipedrive's software is customizable, letting users build a visualization that reflects their unique sales process. Teams can add and name as many sales stages as they want, and remove any features they don't need.
Features
Opportunity management
Contact management
Reporting/analytics
Goal setting/tracking
Template management
3. Salesmate
Salesmate's pipeline management tool promises complete clarity within your pipeline. It allows users to focus on the right deals at the right time, letting them prioritize the highest value sales prospects with real-time data. Spot bottlenecks as they occur. Or check on which deals have overdue activities and use quick views to complete tasks like emailing and taking notes without switching between screens.
Salesmate cuts down on manual data entry with automations that eliminate tedious tasks. New contacts are entered directly into the platform after filling our web forms on your website. And receive automatic notifications when contacts view your emails.
Features
Calendar/reminder system
Contact management
Performance metrics
Event triggered actions
Template management
4. Freshsales
Freshsales is a sales CRM platform with pipeline management features including contact management and lead management. It promises to streamline the sales process by eliminating mundane and time-consuming tasks. Create tailored and unique contact lifestyle stages, and track the entire customer journey from prospecting to conversion.
Sales automation features include auto-assigned rules, automated sales sequences, and holiday routing for when your team is out of the office. Freshsales also offers omnichannel integrations so you can connect with customers over their preferred mediums, including email, WhatsApp, and Apple Business Chat.
Features
Alerts/notifications
Contact management
Dashboard
Relationship tracking
Lead management
5. Zoho CRM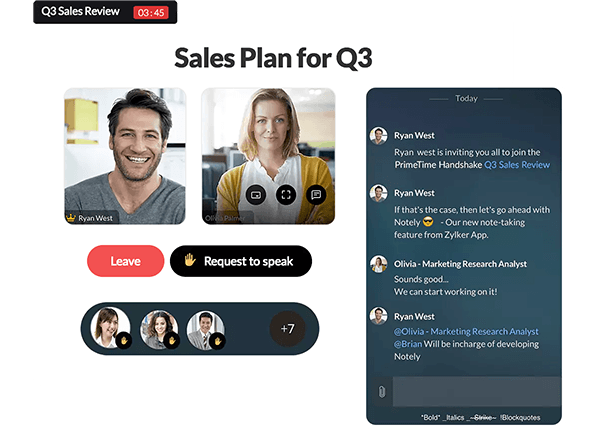 Zoho CRM offers end-to-end pipeline management features for closing more deals. Users can create custom fields to see the most relevant data on their leads and view purchasing history. Then they'll know when to cross-sell or up-sell, and they can create notes and tasks on each individual contact.
Divide your selling process into stages and prioritize your hottest leads by who is most likely to buy. Zoho also offers analytics for tracking numbers at every point of the process. Users have better insight into the processes that work and the ones that need improvement. View conversion rates, see where churn is happening, and measure the overall health of your operation.
Features
Graphical data presentation
Analytics/ROI tracking
Lead qualification
Marketing automation
Contact management
6. Insightly
Insightly is a CRM platform with pipeline management tools for growing businesses. Popular features include Kanban-style reports, automated alerts, BI (business intelligence) dashboards, and custom statuses. Users can also view their pipeline on any web-enabled device so they can take their business on the go.
Insightly CRM offers features for workflow automation, including email alerts, automatic record updates, and task generation. It also has features for social media integration, territory management, and lead generation. Users can also create their own integrations and workflows using Insightly's AppConnect drag and drop capability.
Features
Marketing automation
Calendar/reminder system
Internal chat integration
Segmentation
Mobile access
7. HubSpot CRM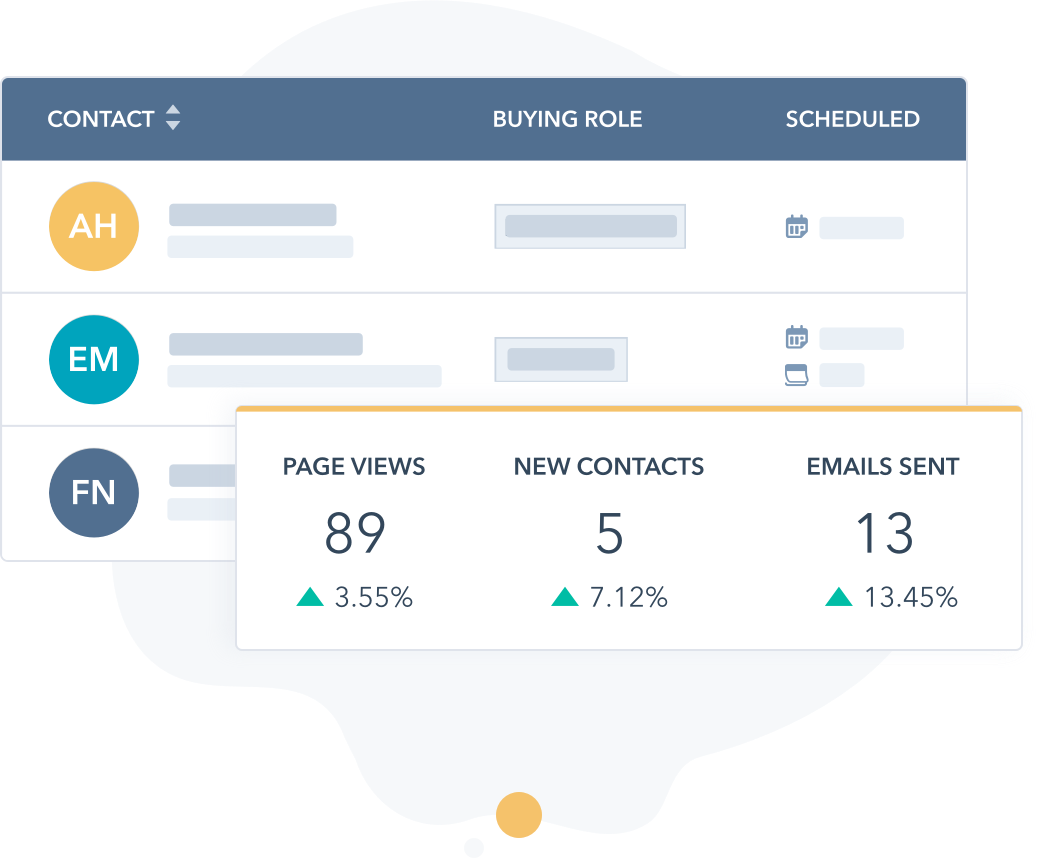 HubSpot offers pipeline management as part of its Sales Hub product, which allows users to create deals directly from their CRM records. Whether you already have a sales process or you're building one as you go, HubSpot offers features for customizing your platform to fit your exact needs, allowing you to edit, add, and delete stages as you go. Users can also drag and drop deals from one stage to the next.
HubSpot CRM also comes with other features for sales tracking. Things like contact and lead management, contact and company insights, email tracking, forms, Gmail and Outlook integration, and meeting scheduling.
Features
Referral tracking
Opportunity management
Email marketing
Customer database
Proposal generation
8. Keap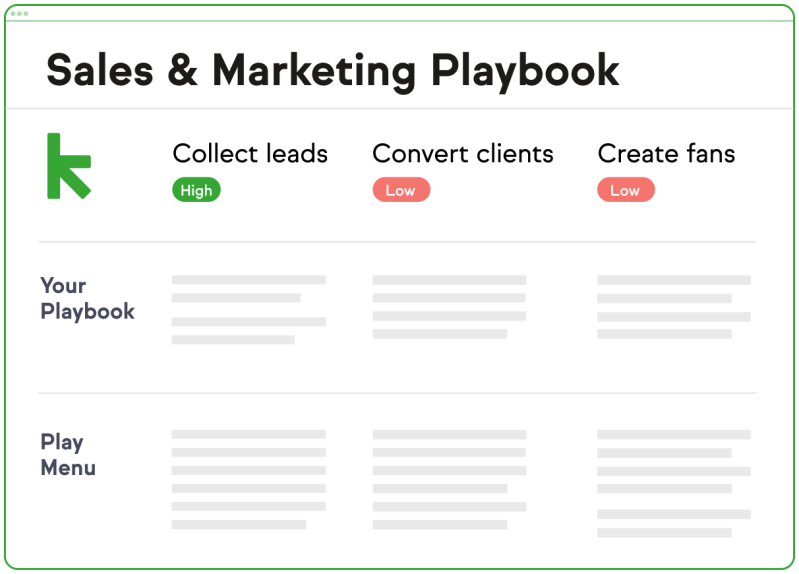 Formerly Infusionsoft, Keap is a CRM solution for entrepreneurs planning for growth. It allows users to create and monitor multiple pipelines for tracking leads, and includes sales automations for moving more leads through.
Keap promises multiple hands-off nurturing features, including automatic emails, and includes reporting for better insight into the customer journey. Plus, with its drag and drop functionality, salespeople can easily shift leads from one step to the next as they move closer to closing. Users can also track notes from customer interactions right into their records for easy reference later.
Features
Contact management
Analytics/ROI tracking
Customizable templates
Drip campaigns
Form builder
9. Nutshell
Nutshell is a CRM and marketing platform for B2B organizations with multiple pipeline viewing operations. Its interactive drag and drop board view lets users easily see their entire sales process. They can move leads from one stage to the next and mark leads as won, lost, or canceled. Users can also see their leads in the more traditional list view, where their leads can be organized in easily sorted columns.
Nutshell also offers a zoomable, scrolling map view for spotting leads in their physical location. Additionally, its hot leads view allows you to prioritize the highest value leads, so you know where to put your focus.
Features
Event triggered actions
Template management
Marketing automation
Mobile access
Task management
10. Copper
Copper is a tool designed specifically for G Suite users. With drag-and-drop design capability, users can easily create new pipelines specifically suited to their sales process. Add as many stages and team members to your process as needed. Then sort, track, and filter your activity to get a real-time view of your sales process.
To save on time, Copper automatically updates new opportunities directly from your Gmail. So reps don't have to manually enter information. Copper also offers features like analytics, unlimited customizable pipelines, inspection, and real-time opportunity alerts.
Features
Goal management
Email open tracking
Sales leaderboards
Forecasting
Contact management
How to choose the right sales pipeline CRM software?
Not every software platform is going to be the right fit for your company. Here are a few ways to ensure you commit to the right service that will help you reach your sales goals:
Talk to your team: Discuss the different methods your team is currently using to move through their sales process. Ask them questions about the features that they would find most helpful, and get an idea of their current IT capabilities. Ease-of-use is often a huge concern for many salespeople, and not every platform will be intuitive.
Create a robust sales process: As stated before, no sales pipeline platform is going to help you reach your sales goals if your process is messy. If your sales process is still a bit clunky, consider refining it before looking at software.
Look for free trials: Until you try a piece of software, you won't know if it's truly right for you. Consider trying a free trial so you can get a feel for how well the software fits with your sales process.
Frequently asked questions on pipeline management tools
What is a sales pipeline tracker?
A sales pipeline tracker is a template for organizing your prospects and the revenue that's tied to them. It usually includes a revenue forecaster so you can always have an idea of the numbers you can expect to hit within a given time frame. Whether you want to track by month, quarter, or year.
What is pipeline management in CRM?
Pipeline management tools often come included as a feature of customer relationship management software. Part of giving customers a positive experience with your company is making the buying process easy and stress-free. So it's only natural that an organized process is part of that experience. You'll find CRM for small business, B2B companies, and enterprise-level organizations using sales CRM pipeline management. All leveraging features for streamlining workflow and improving the customer journey.
How much does sales pipeline CRM software cost?
It typically costs anywhere from $10 to $50 a month. Although the expenses can vary upwards depending on if you want to purchase your software as part of a larger platform. Many vendors will also offer free CRM packages that include tracking features.
How can CRM for sales pipeline management software drive your growth?
When planning for growth, you need to have a good idea of how much revenue you can generate in the future. Otherwise it's difficult to hire new employees or invest in new resources. CRM for sales pipeline management software helps you hit your sales goals with more consistency. So you can be more confident in your forecasting and plans for growth.
What's the difference between a sales pipeline and a sales funnel?
A sales pipeline illustrates the steps a rep takes in moving customers through the entire purchasing process. Whereas a sales funnel is a visual representation of the customer's experience. Even though the two processes occur simultaneously, the sales funnel is a more customer-centric view of the journey, whereas the pipeline is more sales-oriented.
Ready to try sales pipeline software?
Zendesk Sell is a user-friendly sales tool that has helped countless businesses grow their bottom line. With a sleek and intuitive design, your team can have a free sales pipeline tracker up and running quickly, so you can start maximizing your pipeline volume and moving more opportunities to closing.
Try Zendesk Sell for free for 14 days starting today.
We have more information about this. Have a look below.
There's a lot more where this came from. Keep exploring the world of sales pipeline software.