Data Assembler
Improve the efficiency and productivity of your agents by providing an instant overview of relevant data, making it easier to process tickets and ensuring greater customer satisfaction. Unlike the Zendesk Essentials Card (only available with Enterprise and Enterprise plus), our app lets you also pick and choose elements from your organization fields.
Choose / rename / organise your Zendesk fields in the administration area in just a few clicks: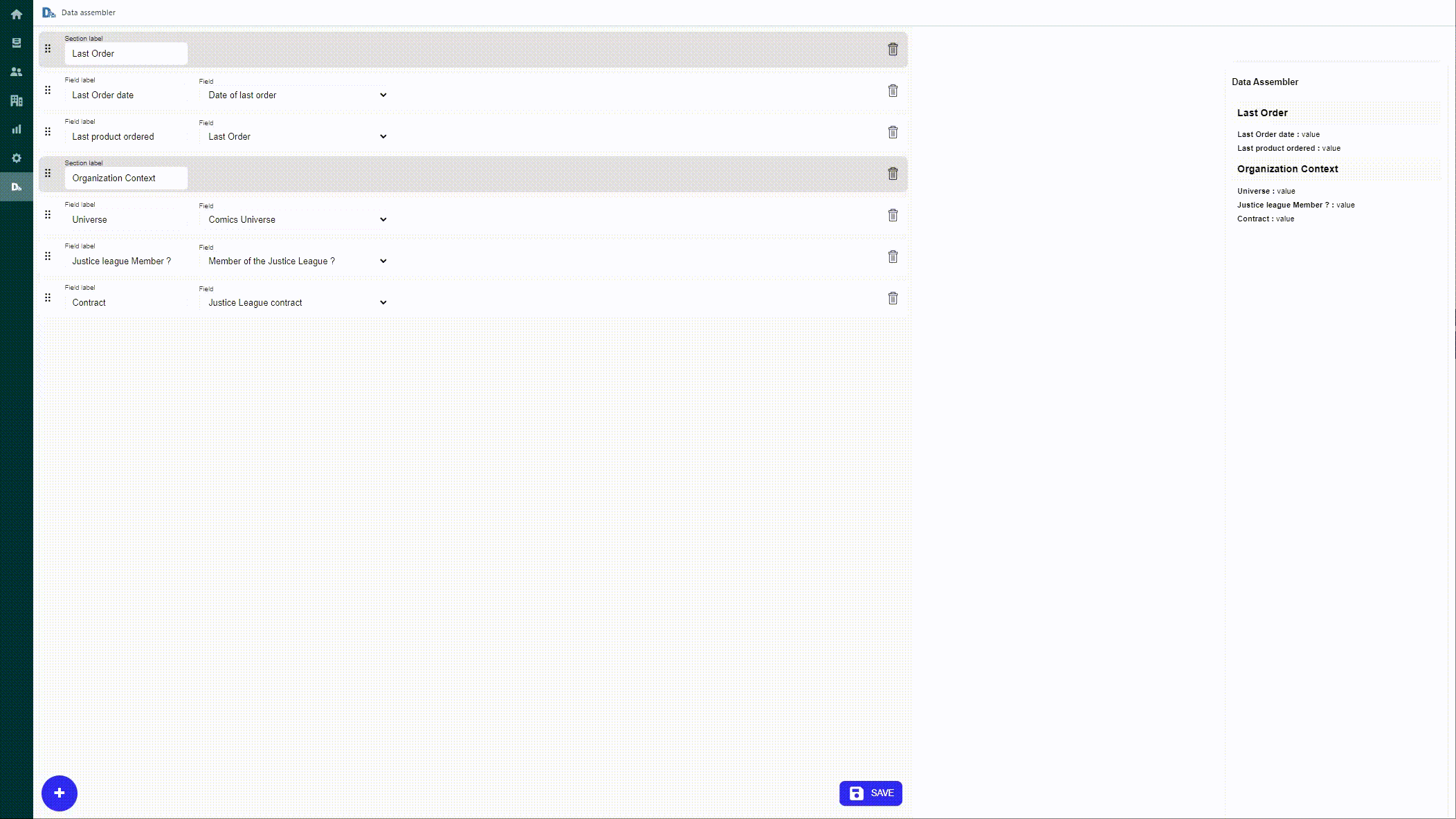 Enable your agents to quickly retrieve essential information without having to open each ticket, user profile or organisation page individually.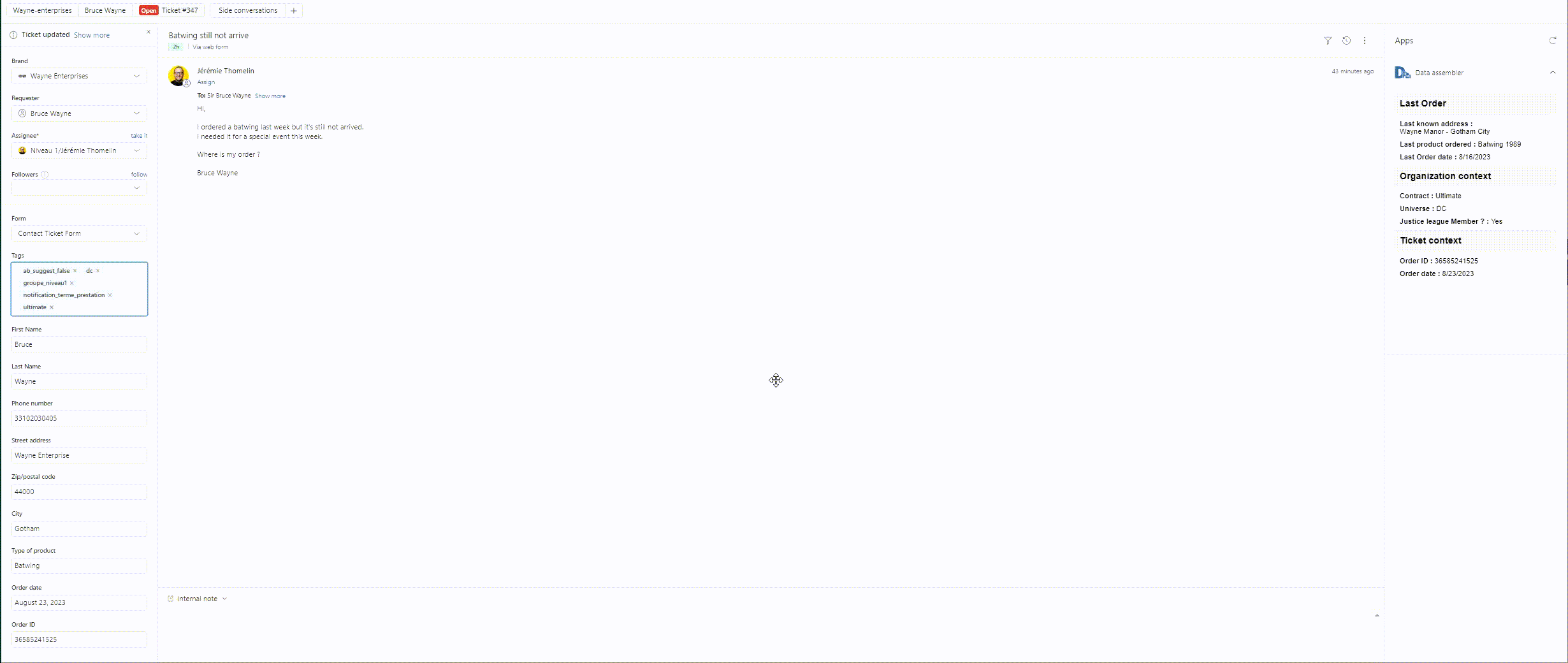 About SEIF
SEIF is a company that runs with a simple motto : Simplify your customer relationship. With 10 years of experience in customer relations, our experts support you in optimizing customer satisfaction in order to improve your performance by creating lasting relationships. We want to enhance every Zendesk user's daily life by offering a various set of Apps and Themes. Feel free to reach us so we can offer you a dedicated and indiviual support on Zendesk products.