Nusive Ticket PDF Download allows you to download tickets as PDF. The exported PDF includes all the elements from the ticket, including font styles, lists, and attachments. The application also allows the user to export multiple PDF as the same time.
All processing is performed on the client side. This means that your information never leaves Zendesk while the PDF is being built. Since the processing is performed on the client side, there are some limitations on the type of HTML the application can handle. The application will try to process and convert your comments HTML, but in case it is not possible, the plain comment will be exported.
In addition to this, Zendesk imposes a limit on the API calls an application can make per agent, per application. This affects the generation process times when using the bulk export. It is as fast as it can be keeping everything inside your Zendesk instance.
Exporting a single ticket to PDFTo export a ticket, just open it and click the "Download PDF" button in the sidebar application.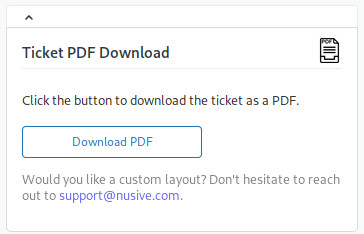 You're browser will prompt you to download a PDF for the ticket.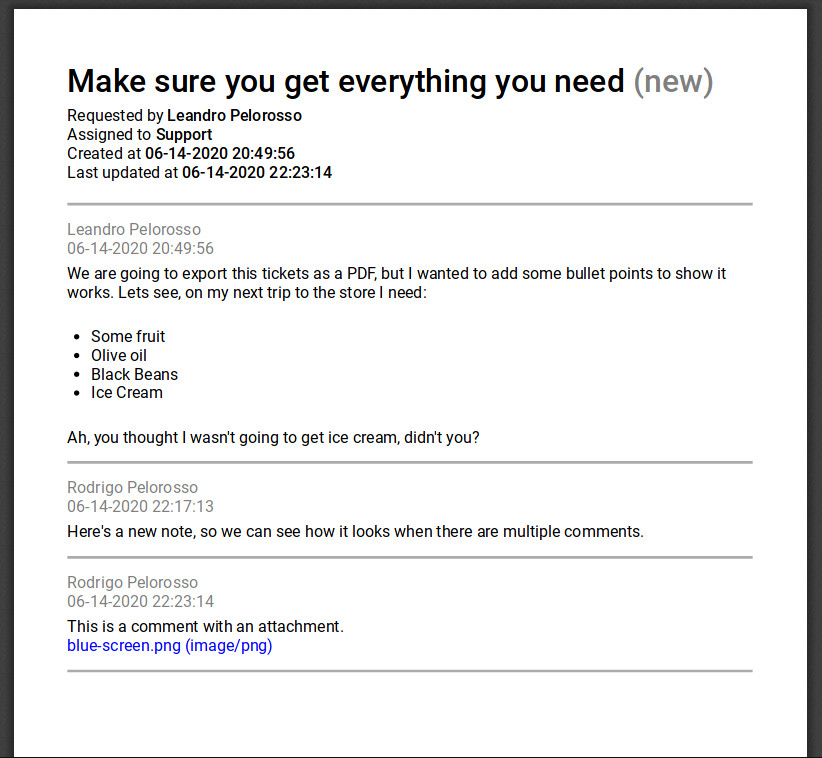 Exporting multiple tickets to PDF (or ZIP)The application also allows you to print multiple tickets at the same time. By default, it will print a single PDF with all the tickets. Check the options export as a ZIP file containing a PDF per ticket.
Bulk export allows for multiple search features.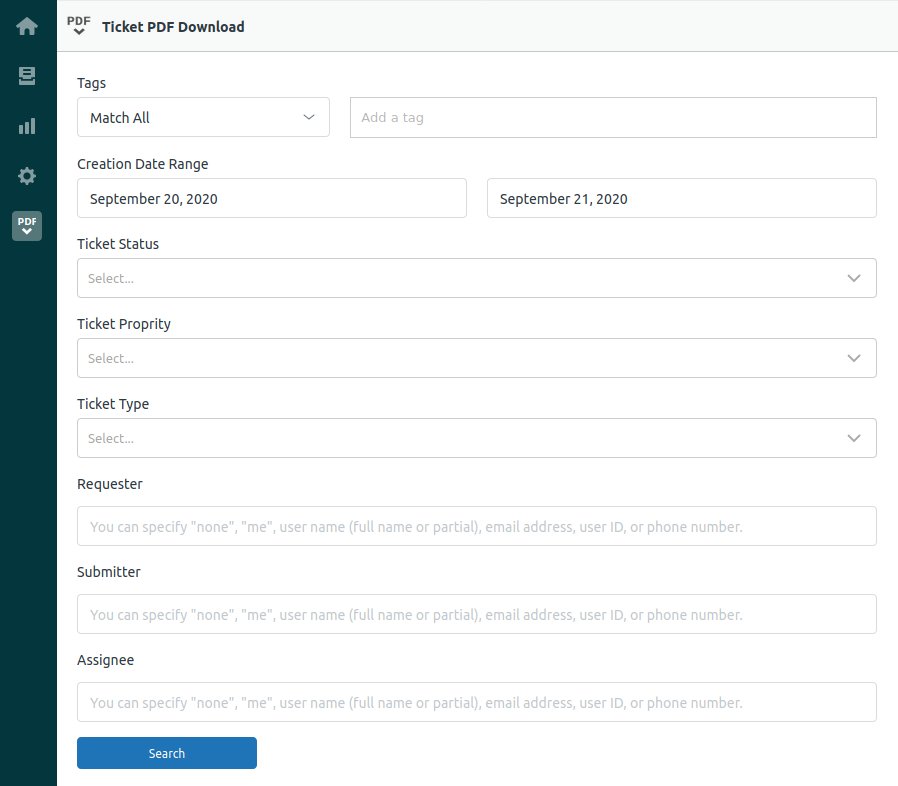 Once the search is complete, the application allows the user to select which tickets to export, along with some settings. The application was tested with up to 2333 tickets.