The Slack integration for Zendesk app by IntegrateCloud was designed to bring all of your customer support interactions into a single place and help make customer service a team sport.
This app will allow agents working on support tickets to collaborate with their Slack team by sending them messages on different Slack channels as and when required.
The Slack team also can send messages to Zendesk as internal notes without leaving their Slack chat.
In the app, we have 2 options.
Send Message to Slack
Settings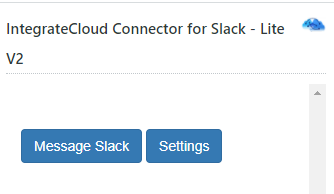 Send message to slack
*When clicked on the Message Slack button it loads the send slack message page here we can select the channel name from the drop-down and type a message and click on the send slack message button.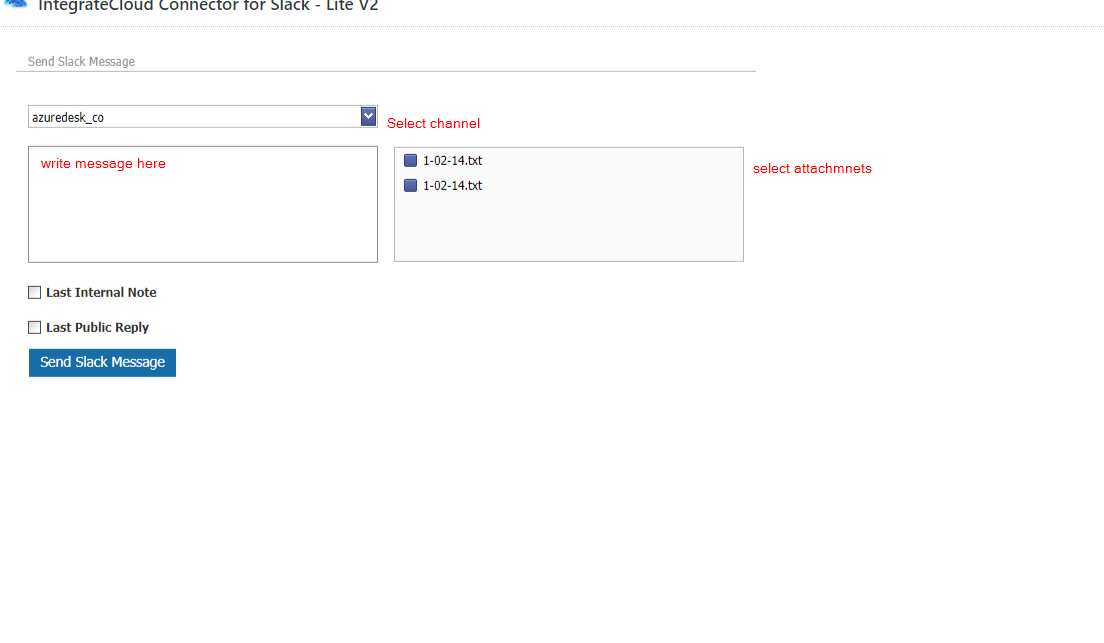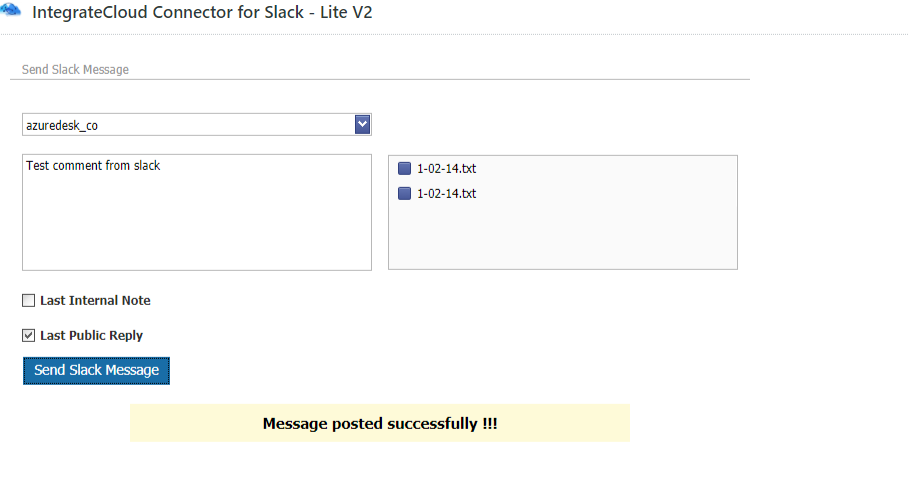 Settings
By using the settings button you can select the default slack channel for sending messages.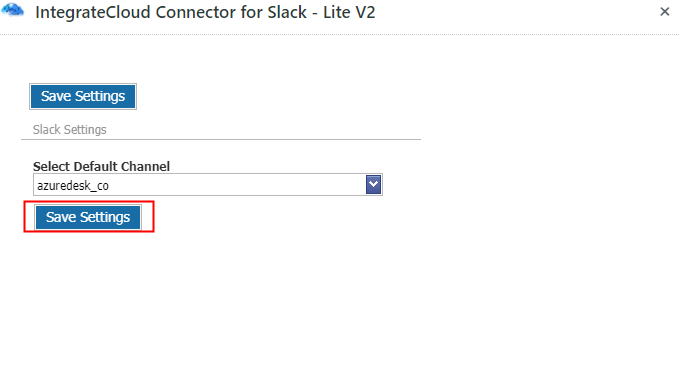 Send custom messages along with last internal note & public reply to your Slack team members as and when required through the App.

Reply to Zendesk tickets without leaving Slack.

Two way notification from Zendesk to Slack and Vice Versa.

2 minute Setup installation.
Note: The Zendesk Slack integration app is available for full 30 day free trial For more information, please visit our website at https://integratecloud.com
for any help related to setup, please visit to our support website https://support.integratecloud.com/zendesk-slack-connector.