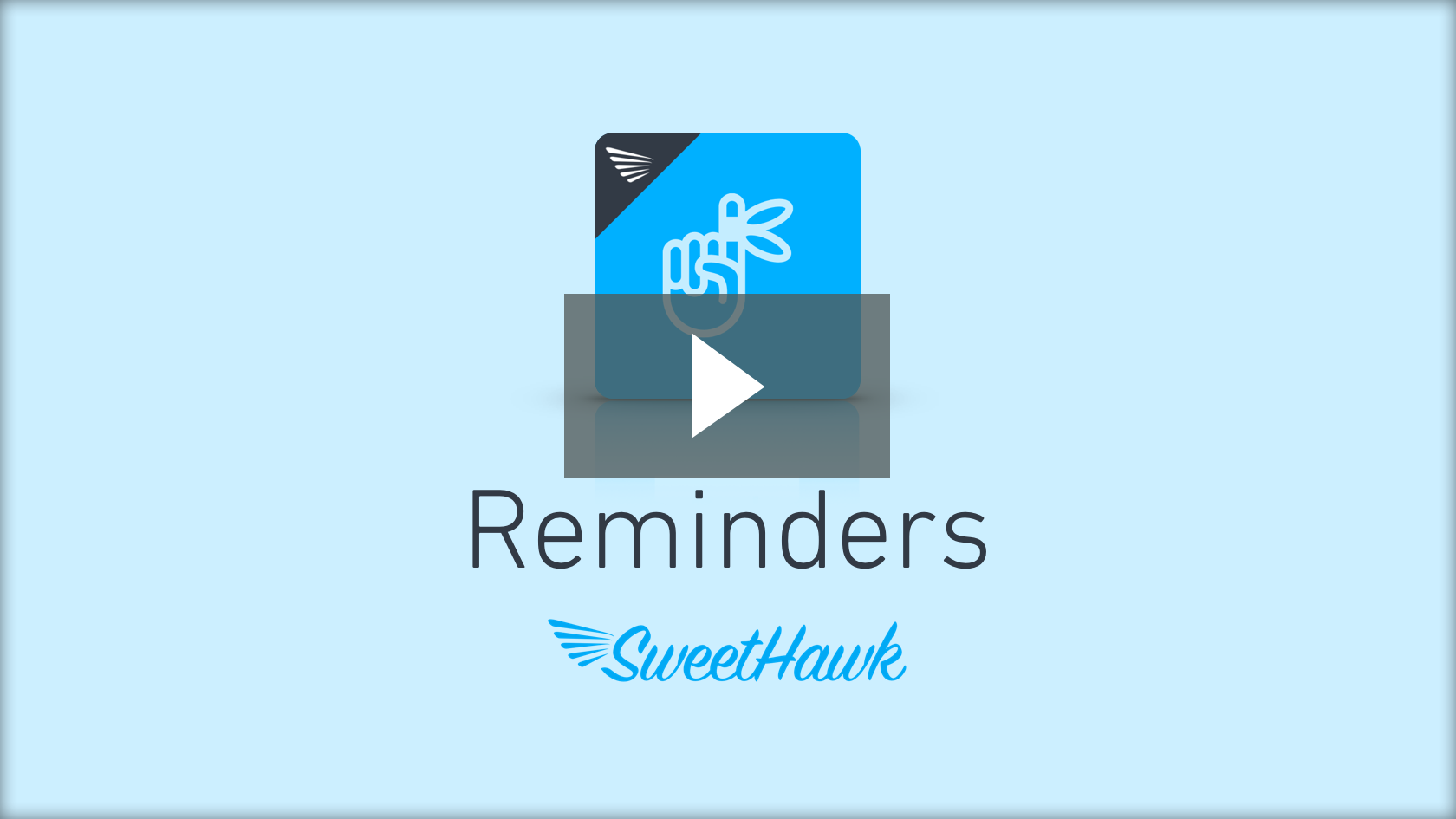 Get reminders for anything on any ticket
The Reminders app allows agents to set customized reminder messages for themselves and other team members at specified times.
Creating a reminder in Zendesk: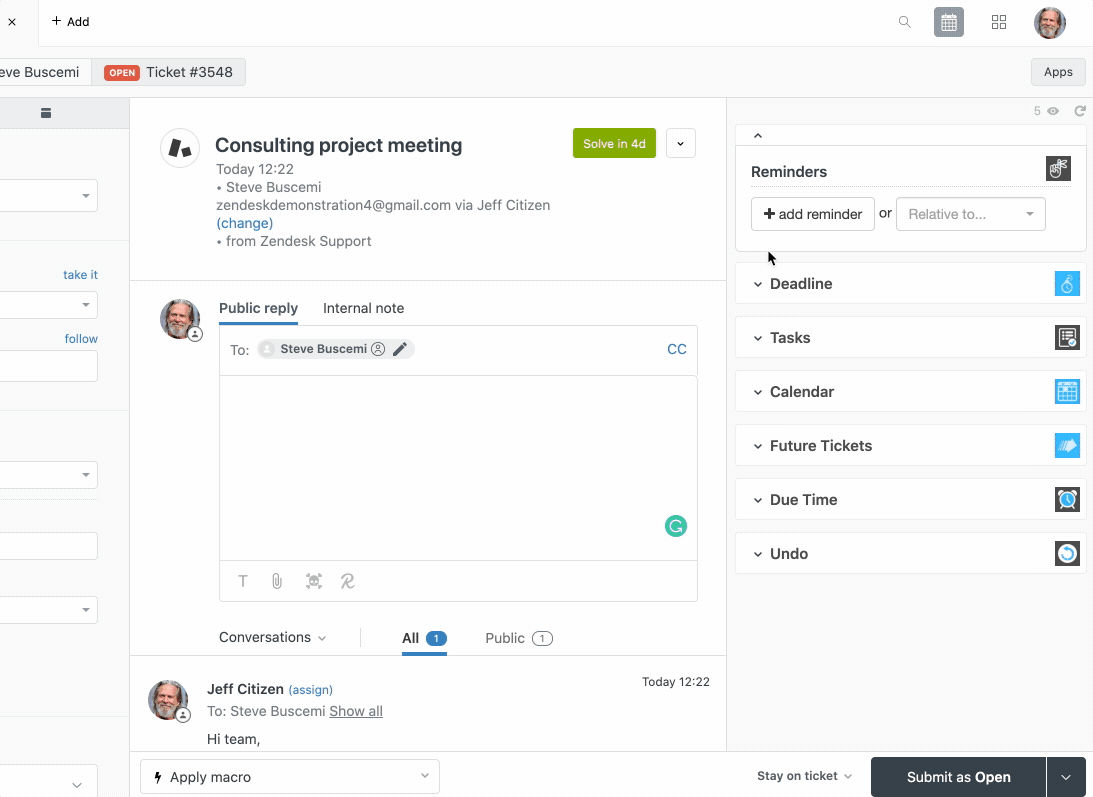 Agents can define as many reminders as they need for each ticket.
Reminders will work on tickets in ANY state, including 'closed'. This solves the use case where you want to get back to a customer about something in say, 6 months time, but you don't want to keep their ticket open for that long because it would muddy your views and reporting. With Reminders, you can have your cake and eat it too! Mark the ticket as solved, and get the reminder in 6 months anyway.
When a reminder hits, a popup notification will appear at the top right of the screen for all agents listed as part of the reminder. A brandable email will also be sent that contains the reminder message and a link back to the ticket.
Receiving a reminder: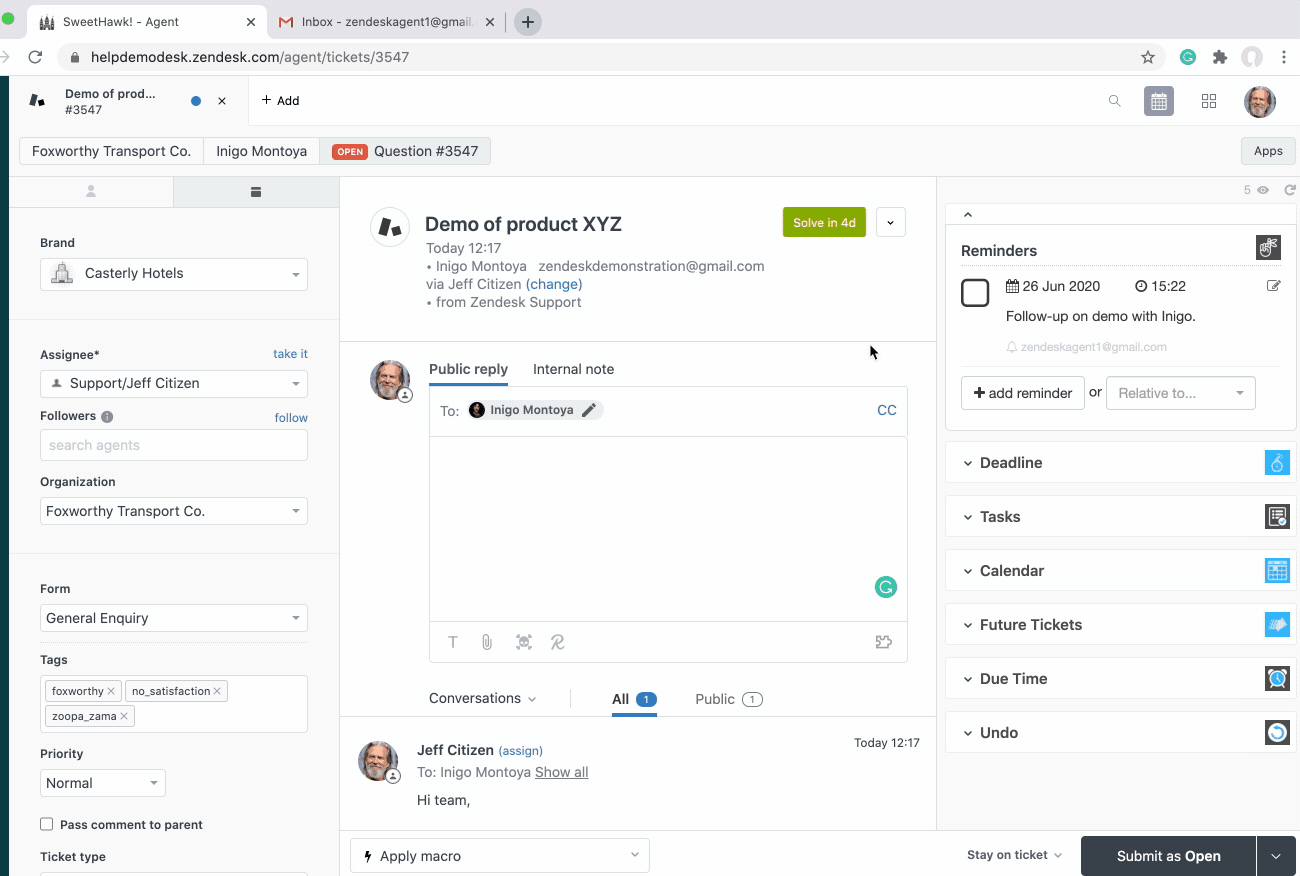 In addition to the notifications, agents can use the side-bar interface to keep track of future reminders, which ones have passed and which reminders they've marked as completed.
The ability for agents to mark each reminder as completed (even before the reminder takes place) gives agents full control over everything they need to remember ensuring that nothing falls between the cracks.
Keeping track of reminders: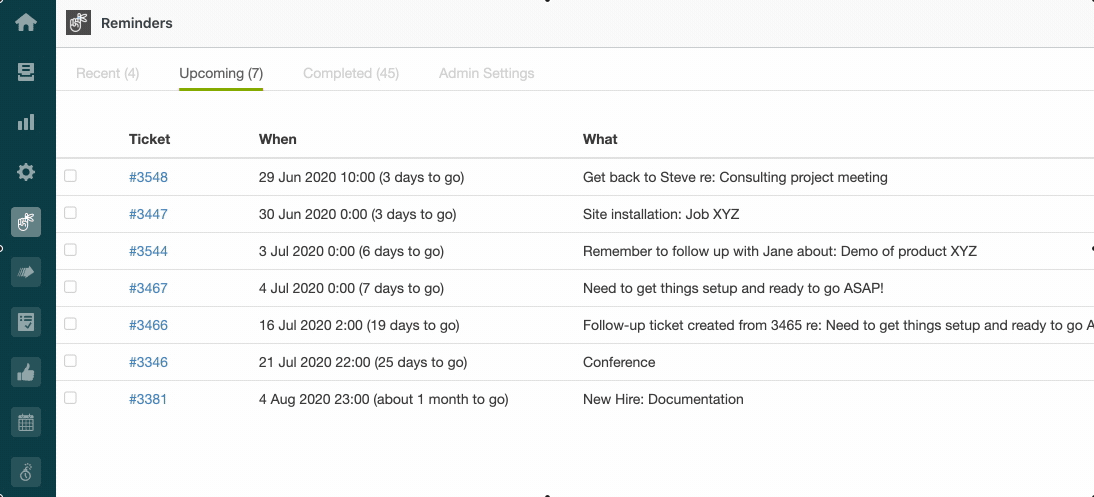 Features
Set an unlimited number of reminders on any ticket.
Agents can include other team members in each reminder they create.
Reminders work on tickets regardless of the ticket 'state' (including closed!).
Get popup notifications and emails when reminders hit.
Check reminders off like checklist items.
Keep track of reminders using the sidebar interface with lists of, 'upcoming', 'recent' and 'completed' reminders.
Built by SweetHawk. 14 day free trial included. Free for sandbox accounts.