TrackR + Zendesk: Deflecting tickets and letting Guide do the work
TrackR worked with Zendesk to configure a full support solution with omnichannel and achieved a 10.4% deflection rate with Guide.
"We talked to the leading engineer and he said, he wished all SDKs were as easy to work with as the Zendesk SDK."

Karine Wegrzynowicz
"In the last 30 days, we've deflected almost 1,600 tickets using Answer Bot. That's a deflection rate of about 10.4 percent."

Daniel Reveles
Industry:
Consumer Electronics, Bluetooth, Software
Headquarters:
Santa Barbara, CA
Misplacing a wallet, keys, or a phone doesn't have to be anxiety-inducing. With TrackR's line of coin-sized wireless products, TrackR provides consumers with an easy way to quickly locate essential items, whether they're lodged deep in a couch cushion at home or left in the backseat of a cab in a foreign country.
TrackR has shipped more than five million Bluetooth devices to consumers, which pair with the TrackR smartphone app, from the Apple App Store or Google Play Store. TrackR's line of item finders can be purchased through the TrackR online store, Amazon, and retail partners such as Best Buy and Staples.
The devices themselves provide peace of mind to consumers in the event that something goes missing, but it's TrackR's Customer Success organization that helps consumers with their order questions, as well as pre- and post-sales questions about how the devices work, or how to pair them with a smartphone.
Rapid growth requires strategic Zendesk support
Karine Wegrzynowicz, Vice President of Customer Success, and Daniel Reveles, Senior Manager of Customer Success, oversee the team that handles e-commerce orders and provides product support. From TrackR headquarters in Santa Barbara, California, 16 in-house agents offer 24/7 support, augmented through peak sales periods by another 35-40 agents in the Philippines. The team fields as many as 25,000 emails and 1,200 chats each month.
TrackR began using Zendesk Support as their customer service platform back in 2013, but deployed Support with limited functionality, as a shared email inbox. By 2015, when Reveles arrived, the company was rapidly scaling and needed to employ a more strategic support offering.
"As we grew as a company and got more people on board, we realized we weren't using Zendesk to its full potential. We began reading articles on Zendesk's help center and began building out the solution we have now," Reveles said.
TrackR's first move was to reimagine their workflows in Support and implement a tiered support model. They added Zendesk Chat to help increase sales conversions, and later Zendesk Talk as a channel for resolving complex technical issues more efficiently.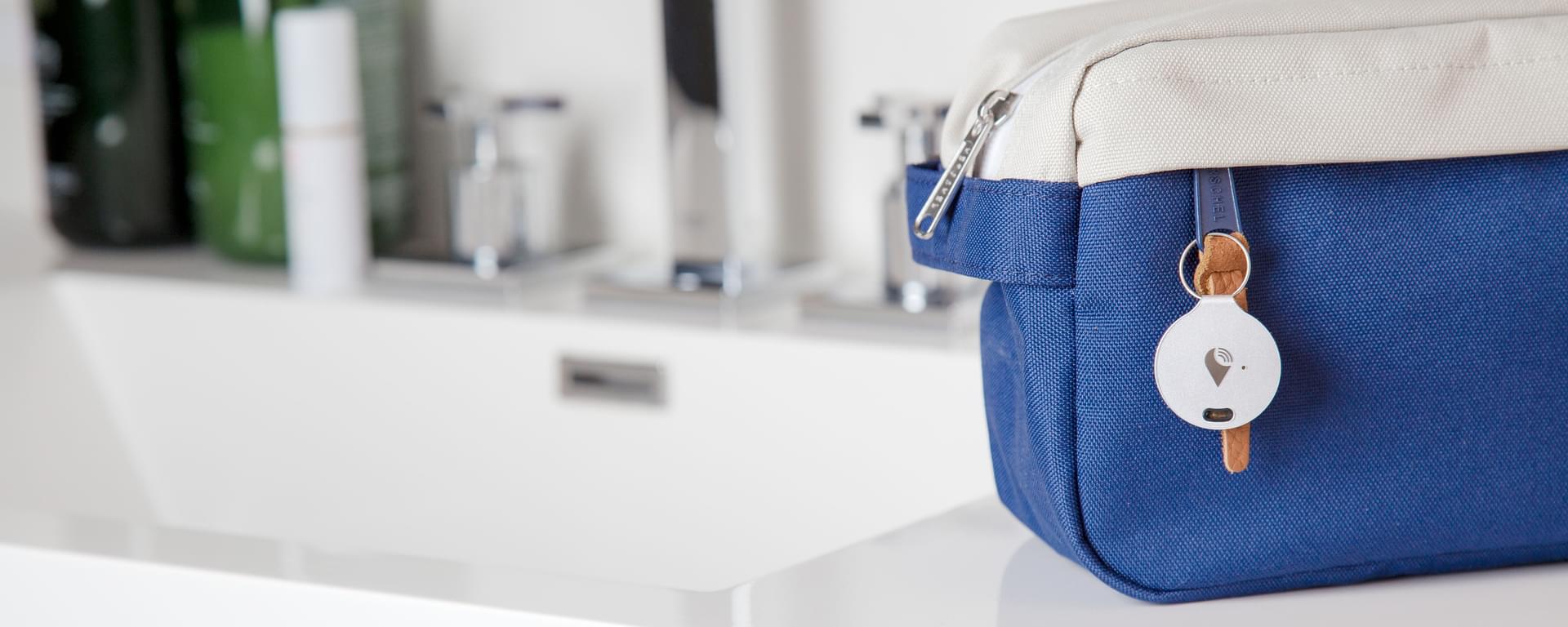 Having the ability to expand channel offerings came in part thanks to TrackR's increased use of Zendesk Guide.
"We've totally revamped our help center, and it's been an incredible tool for us," Reveles said. "It has definitely helped us keep our ticket volume down, but more importantly helps our customers find answers to their questions almost immediately. Instead of emailing back and forth, we funnel customers toward an article that can solve their issues. In the last 30 days, we've deflected almost 1,600 tickets using Answer Bot. That's a deflection rate of about 10.4 percent."
By investing in self-service and participating in Zendesk's Answer Bot beta program, TrackR has been able to use Zendesk's artificial intelligence to automatically send relevant articles to customers, increasing satisfaction, and freeing agents to handle the harder questions.
Zendesk SDK and integrations take support to new levels
Wegrzynowicz and Reveles also took advantage of the number of integrations available through the Zendesk Apps Marketplace and Developer Platform. TrackR integrated Shopify with Zendesk, to connect their e-commerce and ticket data for a more complete view into the customer experience.
Some integrations stand out for Wegrzynowicz, who explained, "One of the features we really love about Zendesk is the integration into our social channels. We integrate Zendesk into our Facebook and Twitter feeds. We sell on Amazon and are able to integrate there as well." By creating tickets for each social media comment and review, agents can work from Zendesk and ensure that no customer question is missed.
TrackR also used the Mobile SDK to build support into its mobile app, both to prevent customers from having to exit the app to find help, and to provide agents with valuable diagnostic information about the customer's device type and version.
"The Mobile SDK sets up Customer Success reps to have all of the information readily available without having to ask the customer. They can dive into what the customer is trying to solve almost immediately," Wegrzynowicz said.
Even better, the process to embed support in the mobile app was easy. "We talked to the engineer leading the charge and, to quote him, he said that he wished all SDKs were as easy to work with as the Zendek SDK," Wegrzynowicz shared. "The SDK came with all the documentation they needed, and didn't add extra bulk to our app or increase battery drain. It was a smooth process to implement."
Squeezing the best out of omnichannel
Now, with a full omnichannel solution in place, TrackR is able to take advantage of Zendesk's native analytics to track key metrics like first response time, customer satisfaction, agent productivity, and chat volume. The team is able to keep their SLA for first response time well under their 8-hour maximum—a massive improvement from their prior 22 hours—and are meeting their CSAT targets of at least 80 percent satisfaction for email, and 90 percent for chat.
The reports and data are useful in other ways, too. Reveles noted, "We built a report to facilitate returns and exchanges. There's no complicated back-end system; we're collecting information in a customized ticket form and reporting on Zendesk tickets to nail down any product issues and ensure that the customer experience is so good that they don't even have to contact us."
The TrackR team was able to get here mostly on their own, but did reach out for some support from Zendesk in the form of a mentor review and personalized training.
"One of the things that really set us on a great track was the Zendesk training calls," said Reveles. "They gave us a lot of great suggestions about how we can make our Zendesk usage even better."
During TrackR's mentor review, the team did an assessment of their set up based on a maturity model. "We were fairly comfortable with a lot of the improvements we had made on our own," Reveles said, "but it was helpful to know we were on the right track and to get some tips and instructions for what we could fine tune or do a little better. Even if we'd had to pay for that service, it would have been well worth the investment. It was an extremely valuable exercise for us and led to being able to fast-track how we leveraged the products and more advanced features."
Zendesk Luminaries Program
Join the brightest community
The Zendesk Luminaries program is for leaders in customer experience. We'll put you in touch with our network, amplify your stories, and together, we'll light the way for others in our industry.