Huckberry explores speedier support with SMS messaging
Article
Huckberry explores speedier support with SMS messaging
Published April 20, 2017
Last modified April 20, 2017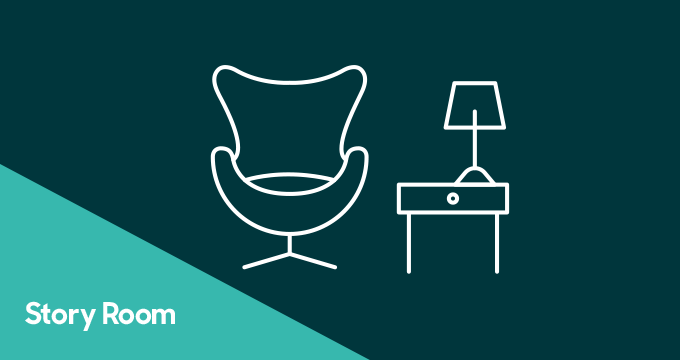 Heading outside this weekend? Perhaps going for a hike or to the mountains to catch the last snow of the season? If you need gear for your next adventure, Huckberry has you covered.
Five years ago, investment bankers Andy Forch and Richard Greiner lived for their weekends outdoors, but could never find gear that fit their lifestyle. So, in 2011, Forch and Greiner left their day jobs to create the company they knew needed to exist—a magazine that brings city-dwelling outdoor enthusiasts the products they need to make the most of their weekends. In the adventurous spirit of Mark Twain, they named their company Huckberry.
Now five years old, Huckberry is a members-only, bi-weekly Web magazine featuring curated apparel and gear, along with stories behind the products. Fully bootstrapped, they've grown to more than 65 employees without a drop of funding from investors.
Scaling a mountain of support tickets
With a growing company comes a growing support team. When Michael Ichioka, Head of Customer Experience at Huckberry, joined the company two years ago, he became the third member of Huckberry's support organization. Now, he leads a team of 10 multi-channel agents—three of whom operate out of Huckberry's San Francisco headquarters, and seven more who work remotely.
Before implementing Zendesk, Ichioka's team was operating on a siloed support stack—Salesforce's Desk.com for email support and OneReach for voice and SMS support. "Because we were such a small team, we didn't have dedicated agents by channel," shared Ichioka. "Everyone did a bit of everything, and having two tabs open for all those interactions, without the ability to easily switch back and forth, increased the difficulty level for our agents."
Exploring new paths with multi-channel support
Today, Huckberry agents use Zendesk products to manage all of their support channels—Zendesk Talk for voice and text support, Zendesk Support for email, and Zendesk Chat for live chat messaging. "With Zendesk, having everything in one package is so valuable for a growing company like us," said Ichioka.
After switching over to Zendesk's all-in-one support solution, Huckberry focused in on developing its SMS support. "There can be some really great opportunities to connect on Talk, but it's also the most time-intensive channel," shared Ichioka. "We're using the same number for Talk and Text, which is awesome, and we've done a little push in terms of changing the messaging to encourage customers to try texting first." By setting up triggers to prioritize SMS tickets, the support team has been able to achieve a median first resolution time just around 30 minutes, with a full resolution time of 2.5 hours or less.
Compared to email, SMS has proved to be more effective in reaching customers directly. "We've noticed that we can be really good about sending the proactive notification, but there's still some folks who have inboxes that are so cluttered that they're not reading our message," said Ichioka. "I think SMS is a really great opportunity to cut through that noise a little bit and go to a channel where there's less competition for that customer's attention."
Creating community with SMS
Huckberry's philosophy—treating customers as equals—isn't limited to brand messaging and doesn't end at the point of purchase. This core belief permeates all areas of the business, including support interactions. SMS helps facilitate these interactions, explained Ichioka. "SMS is such an intimate channel. When I think about who I text with, it's my friends, my family, and my girlfriend," he shared. "Having a business or a brand in that space is such a valuable asset in building trust and hopefully reinforcing the idea that we really do view our company and our customers as one community, rather than just two sides of a transaction."


To maintain trust within its community, Huckberry sets office hours for each of their support channels so customers know when they can expect a response. "A good amount of our customer base lives in the city, probably has semi-professional career paths, but still likes going skiing, hiking, or bike riding on evenings and weekends," explained Ichioka. "We try and make sure our support availability reflects that lifestyle. I think people don't have the same expectation of 24/7 or weekend support, partly because they expect us to be doing those same activities that we promote."
Huckberry's next big adventure
As Huckberry continues to grow, Michael Ichioka is thinking about what is next for the support team. The first thing that comes to mind? "We're super interested in using Facebook Messenger with Zendesk Message," said Ichioka. "It's a medium where you're used to interacting in a more personal way, and obviously brands are starting to move in there, and I would definitely like for Huckberry to try that out this year."
Hear from more Zendesk customers and read their support success stories