Treat yo' self to these 15 new apps and integrations
Treat yo' self to these 15 new apps and integrations
Last updated September 14, 2020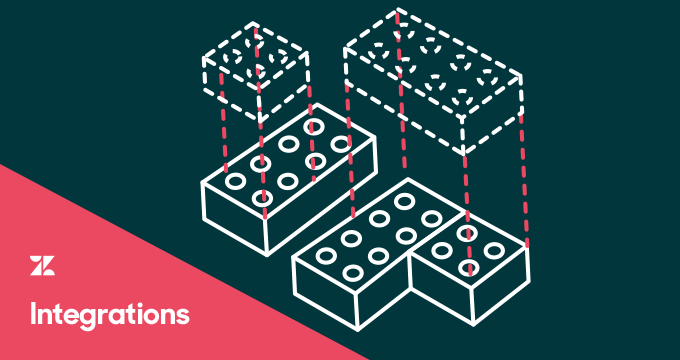 October brought a new look and feel to Zendesk, and to our entire family of products. What remains the same is our appetite for additions to the Zendesk Apps Marketplace. This month we welcomed 14 new apps and integrations to the general marketplace, and one newbie to Zendesk Labs. Today, there are no tricks—just treats.
Guru
Guru is a knowledge sharing solution that enables your support team to respond to tickets faster and increases first call resolution rate. Help surface relevant content, such as product or category-specific FAQ's and troubleshooting guides, directly within your agent's workflow and based on the specific ticket or chat session currently open through Guru's browser extension.
Ticket Translator
Ticket Translator by Translation Cloud helps to translate Zendesk Support ticket comments into more than 100 languages. The app also allows for on-demand human translation by professional translators for fast and high-quality results—as either internal notes or public comments on a ticket.
Callmaker
Callmaker is handy little embed for your website that allows customers to request a callback. When a customer clicks on the callback button, Callmaker will ring all your agents on their mobile or landlines and will connect the customer with the first one that picks up. All calls connected through Callmaker can create Zendesk Support tickets, for a full history of customer callbacks.
xMatters
xMatters provides a communication platform that allows your team to quickly notify the right on-call person at the right time, on their preferred device, when critical issues arise in your environment. Use xMatters to power notifications to on-call resources based on Zendesk triggers, view who's currently on call when working on a Zendesk Support ticket, and even directly access all notification interactions in xMatters so your team can collaborate on fixing the issue at hand.
Blinger Messengers
Blinger Messengers allows any Zendesk customers to chat with their customers on popular messaging platforms like Telegram, Kick, and VK Dialogs. Connect your messengers, create a widget, place it on your website, and voila—instantly communicate with your customers on the messaging platform of their choice, directly from inside Zendesk Support.
Synap
Synap organizes all your customer interactions in one place so that you can collaborate and effectively manage your customer relationships. Synap focuses on teams who work with customers throughout the entire customer lifecycle—from sales, through onboarding, implementation, support, and beyond. The Synap for Zendesk Support integration connects your Zendesk account to Synap and displays your ticket history in Synap customer profiles. This gives you a complete picture of the conversations that have occurred with each customer.
TimeLog
TimeLog helps you register time on your TimeLog projects and phases directly from within a Zendesk Support ticket. This allows you to accurately track how long your agents spend on tickets and to optimize your team's time.
SpiraTeam
SpiraTeam is a platform for developers, testers, project managers, and end users to collaborate and create. When integrated with Zendesk Support, agents can log bugs from a support ticket, which appear in SpiraTeam. Developers can then work on the bug and your support team can keep track of the progress—it's a better team experience for everyone.
Sentiment Scoring
Sentiment Scoring is a nifty little app that helps you to prioritize your Zendesk Support tickets by providing a quick sentiment score based on the contents of the ticket. Review tickets with a lower sentiment score to turn customer frowns upside down.
SuiteCRM for Zendesk
SuiteCRM for Zendesk is an open-source CRM based on SugarCRM. The SuiteCRM for Zendesk integration gives you direct access to SuiteCRM Contact, Lead, Account and Opportunity data in Zendesk Support tickets. This allows agents to have better insight into the customer. You can also view Zendesk Support tickets inside SuiteCRM, as they relate to your Contacts, Accounts, and Opportunities. This allows your sales team to see all relevant support information as they try to close a deal.
YouTube Channel Integration
The YouTube Channel Integration makes use of the new Zendesk Channels framework to create a new support channel for your company's YouTube channel. Video comments will automatically create Zendesk Support tickets so that you can reply to your commenters directly from Zendesk Support. You can monitor up to 25 YouTube channels at a time to make sure all of your viewers are heard and given a reply.
Ubersmith
Ubersmith is an all-in-one software suite for billing and infrastructure management. With the Ubersmith for Zendesk app, you can easily retrieve information from Ubersmith about the Zendesk Support ticket requester. See general information about the customer, a list of their current services, their 10 most recent invoices, and more. The app also provides quick links directly to each resource so that you can quickly and easily access any relevant details.
Helpjuice
Helpjuice offers easy-to-use knowledge base software. With the Helpjuice for Zendesk Support app, you can search your Helpjuice knowledge base for information to help solve a ticket—from Zendesk Support. Copy a link to the HelpJuice article into a Support ticket in just one click.
Plus, new in Zendesk Labs:
Zendesk Labs is a testing ground for some cool experimental tools put together by the Zendesk development community. While they are subject to change and have various levels of support, they do provide some pretty cool features that may someday make it into the marketplace as official apps. Make sure you read over the disclaimer when installing the app!
Handbrake prevents accidental ticket saves. This might happen when there's no ticket comment or if an update to a ticket was not made by a human.
Visit the Zendesk Apps Marketplace to browse all our apps and integrations